Royal Oak Railing & Stair Featured in Award-Winning Contemporary Architecture And Design Magazine
Posted on February 10/2023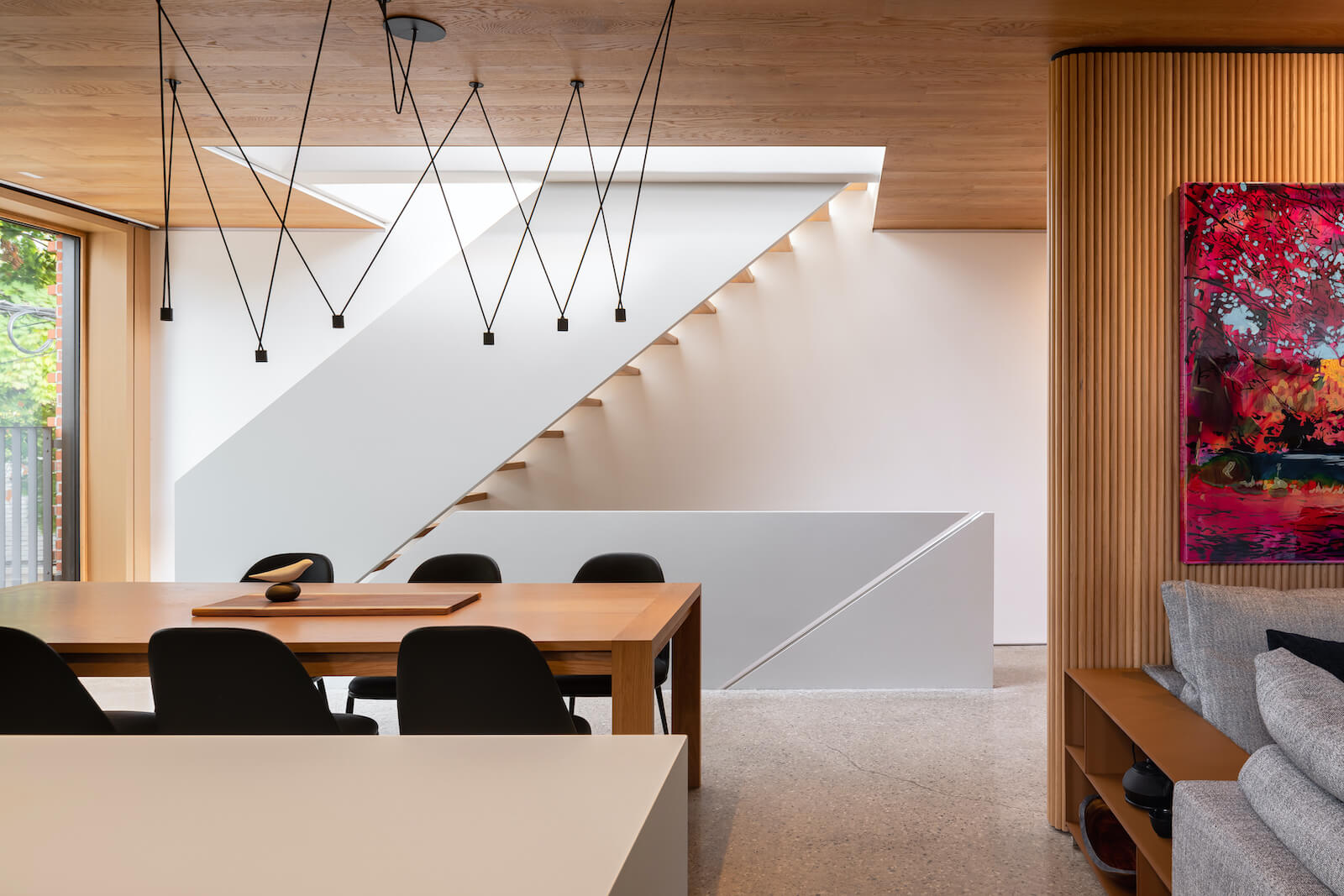 Do you have a laneway that is wasting away? Do you subscribe to the view that laneway houses are only for extra use, like home offices? Not anymore! Royal Oak Railing & Stair, a company that has been crafting custom staircases and railings since 1987, has recently been featured in Azure Magazine. This magazine, which caters to design professionals with an interest in contemporary architecture and interior design, published a feature on the creative laneway house of Toronto-based architecture firm Williamson Williamson.
The article, titled "A Toronto Laneway House Perfectly Fits A Family of Five", highlighted the creative work of Williamson Williamson and the custom staircases and railings crafted by Royal Oak Railing & Stair. Like any successful laneway project, this one maximized every inch of space to provide enough room for a large family. The article describes the clever work of Williamson Williamson, which included sinking the main bedroom underground and carving out a light well to create a spa-like environment with white oak millwork. The ensuite is covered in grey porcelain tile and brown cabinet doors giving the bathroom an elevated, contemporary feel.

"Williamson Williamson weaves magic into the city fabric with a Toronto laneway house in a bold red brick."

The feature article in Azure magazine also discussed the key role that Royal Oak Railing & Stair played in the project. Having crafted custom staircases and railings for over 30 years, no one is better suited for this kind of work than Royal Oak Railing & Stair. The team provided a clever combination of materials for the solid but transparent staircase. The result is a unique design that ties together the entire space.
The article also showcases Royal Oak Railing & Stair's commitment to quality craftsmanship in custom staircases and railings. Working with Williamson Williamson on this project has been an exciting experience. We are proud to have been part of a creative laneway house that has inspired many.
If you're looking for custom staircases and railings for your project, Royal Oak Railing & Stair is your best choice. Visit us today and explore our catalog of premium products. We look forward to serving you.
As part of the project, we crafted a staircase that fit perfectly within the parameters of the laneway house as requested by both Williamson Williamson and the owners of the laneway house, Jeff and Suzanne Wilkinson. We used our masterful skills to create a masterpiece for the building.
Our custom staircase and railing design are making news around the world, and we couldn't be happier! The Z-shaped railing, with its painted millwork and solid yet light-filled construction, was perfect for the luxury feel of the home. The article stressed that details like the staircase could make or break a laneway space, and our team certainly didn't disappoint!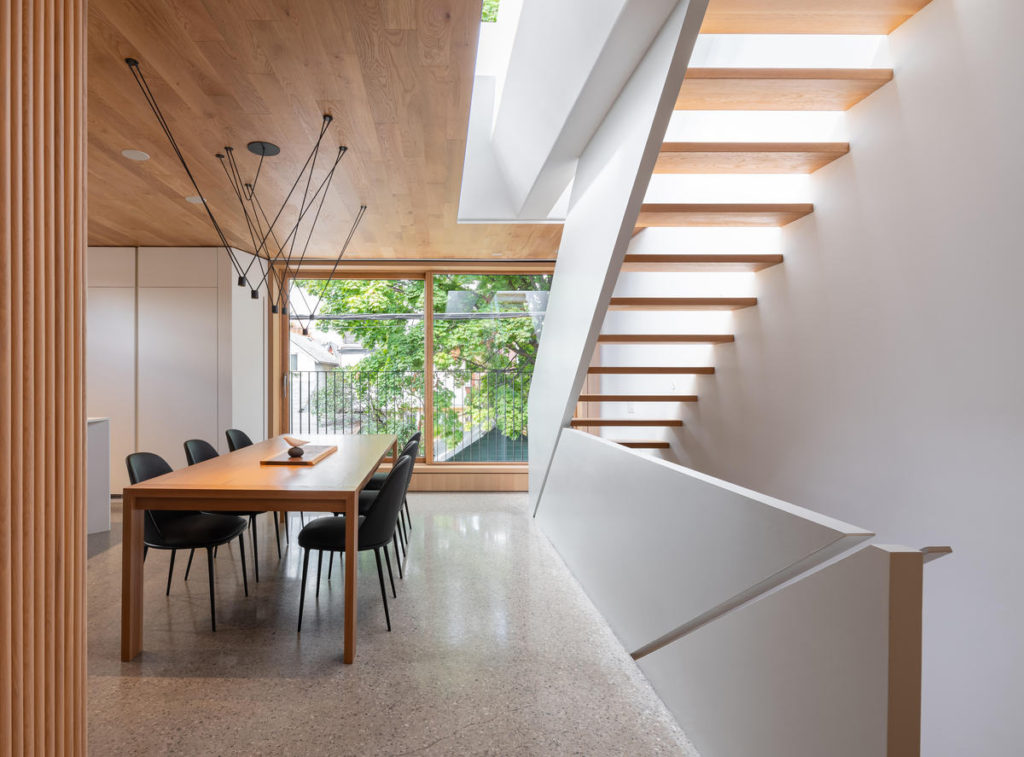 In A Nutshell
Royal Oak Railing & Stair crafts custom staircases, railings, and more for homes and businesses in the Greater Toronto Area. We are committed to creating unique pieces that combine practicality with beauty. Customers can choose from a variety of materials to create the perfect stair or railing for their space, ranging from stainless steel and glass to wood and iron.
We are proud to be featured in Azure Magazine and thrilled to have been part of the successful laneway project. With our innovative design and commitment to quality, it's no wonder Royal Oak Railing & Stair continues to be a top choice for custom staircases and railings!
If you are looking for a practical yet beautiful staircase or railing for your home, be sure to check out Royal Oak Railing & Stair. We are the perfect choice for homeowners and businesses looking to create a unique space with designs that stand out from the rest. Give us a call today to see what we can do for you.
Thank you Azure Magazine for featuring our work! We look forward to continuing to provide exceptional railings and staircases for the Greater Toronto Area.
Are You Looking For Custom Staircases and Railings? Reach Out To Our Team Here At Royal Oak Railing & Stair Today!
At Royal Oak Railing & Stair, we are happy to have been featured in Azure Magazine for our work on the laneway house project. Our commitment to quality craftsmanship is what sets us apart from other companies and has helped us become a preferred choice for many commercial and residential builders. Your laneway home does not have to be made from prefab materials. Contact us today at [phone] and see how we can help you create a space that tells your story.