Royal Oak Railing & Stair Featured in Ontario Home Builder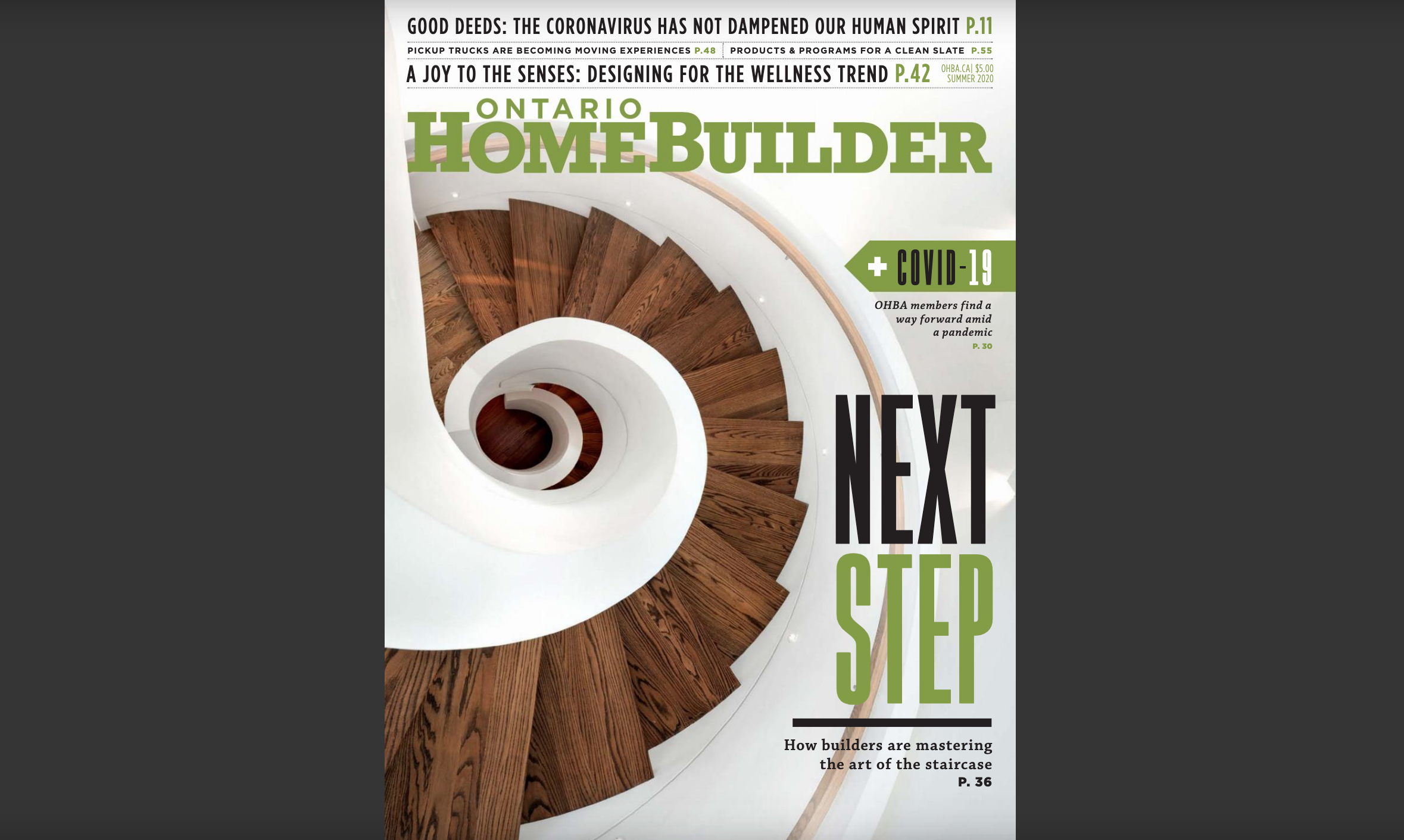 Royal Oak Railing & Stair Ltd. has been featured in the Summer 2020 edition of Ontario HomeBuilder Magazine on pages 40-41.
Page 40 features the design referred to as Crowd A'Peel. This is a cladded steel structured stair with Walnut treads and Walnut veneered risers with continuous Walnut hand rail on both sides of the stairs from top to bottom.
Page 41 exhibits their elegant Forest Hill high end custom built-on-site-stair case. Featuring continuous wellboard and recessed panels that are CNC cut into the stringers. Along with bullnose cylinders with 1 1/4 inch thick solid quarter-cut white oak for treads and ½ inch birch veneer for the risers.
To view this edition, click here.